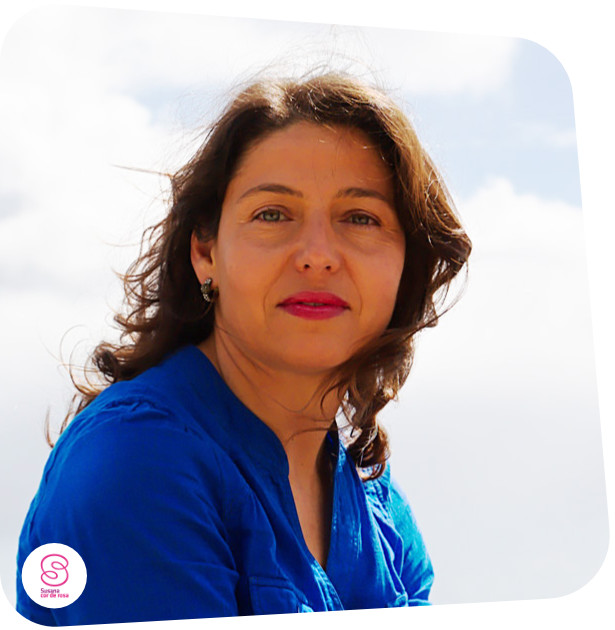 Spiritual Adrenaline
Spiritual Practices to Transcend Fear, Uncertainty, to Focus, Trust and Expand.
April 12th & 13th
April: 12th (night: from 7.30 pm to 10.30 pm)
13th (10 am to 7:30 pm),
& 18th (from 10 am to 7:30 pm)
In this moment of chaos, anxiety and global uncertainty, when we are at home alone or with our families, many feel disconnected, afraid, dormant, distracted and drained by the mental noise and fear that circulates. But this is an unconscious, limiting choice that can be changed by us, here and now. Survival mode has been activated and protects us, but it also creates so many distortions and problems, which makes it urgent to see the truth.
Choices must be made on a different level of energy, with our consciousness in full awareness mode and high-powered energy practices.
Whether or not you have a spiritual practice, this moment is so unique that we need ways to think even more outside the box, crystalline emotions and spiritual practices that renew, center and expand beyond what is usual.
We need boosts of energy, consciousness and authenticity more than ever. So that we stay healthy, connected, create new solutions and design a new future that fulfills us and that we may be proud of both, individually and collectively.
This online workshop is for you, whether you want to start or to further develop your spiritual practice.
In the Adrenaline Spiritual workshop, you will:
Self-discover and renew your inner strength.
Realign yourself with the field of infinite possibilities.

Train yourself to be in the present moment and embrace your quantum Self.

Stay healthy and create a health field around you.

Use the mind / heart connection to affect matter.

Have energy all day, and focus.

Revitalize your brain.

Have the mental attitude of a visionary.

Expand your quantum potential.

Experience compassion and heal through it.

Work, be well grounded and inspired.

Create your personal, family, professional and energetic future.

Open your heart and feel love, enthusiasm, peace, faith and keep your energy field consistent.

Support yourself, your family, community and planet throughout this period.

Feeling confident.

Experience states of grace.


Belonging to a constantly evolving spiritual practice group.
In total, there will be 2 and a half intense days of Pure Energy, Strength, Joy and Grace, changing you from the inside out, and as you practice the tools and techniques learned during the workshop, you become even stronger energetically, conscious, loving, confident and empowered in your transformation.
The results shall continue to expand throughout your life and you'll contribute to global healing with your energy.
Price:
99€ for April 12th (night) and 13th (all day).
plus 67€ for 1 day, 18th of April, in-depth practices.
Register here: susana@susanacorderosa.com

or call (+351) 929 015 310
Our Address

Av. Defensores de Chaves, 3, 3º Esq
1000-109 Lisboa – Portugal