Your free copy of
"10 HACKS TO BOOST YOUR IMMUNE SYSTEM
Discover how to heal faster, without drugs, supplements, or expensive treatments"
is on the way to your inbox.
If you don't find that first email, be sure to CHECK your spam or junk folder, and add our address to your contact list: susana@susanacorderosa.com
Now, here is the way to get you up
This is your opportunity: A course to remove energy blocks, give you enjoyment and renew your vitality.
Does this sound like you?
You are tired of feeling drained and without energy?
You feel down, powerless and want to regain control over your life?
Your mind seems a battlefield and you don't have the energy to think properly?
You feel disconnected and empty?
This is your time to Finally discover what's holding you back and release it, letting your energy unfold joyfully to ride the waves of your life.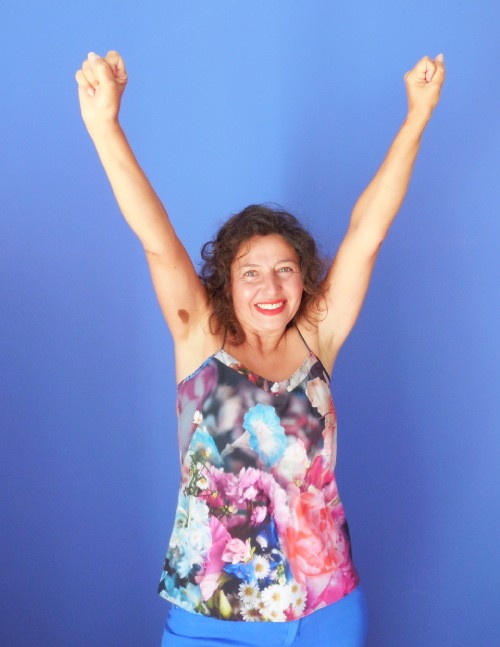 Unleashing Your Energy is the Way to Go!

During the course and after it, you will experience:


Boosting your energy and feeling alive again.
A healing process to help you remove energy blocks.
Well-being and lightness.
Vitality, love, and joy.
Clarity of mind and peace within yourself.
Deeper connection with the Universe.
Feeling of being cared for by the Universe, and good vibes, good people, and things flowing easily on your way.
Open-hearted and energized all day long.
All you need to do is Practice and Follow your New Energized You.
"This course has helped me to let go of my painful divorce and feel alive again."
Paula B, hairdresser.

Here's what you will receive:

"Raise your energy" breathing technique
A healing process
A meditation
A Workbook
Total: 147€
Your Investment: Only 37€
AWESOME I KNEW YOU'D BE IN
Disclaimer: Our mission is to help you expand your consciousness, re-educate yourself, and transform your energy. The content and material presented for view or sale on this page/website is for educational and informational purposes only. This information is not intended to diagnose or prescribe medical or psychological conditions nor to claim to prevent, treat, mitigate or cure such conditions or any kind of disease. No express or implied guarantee of results is made. Your results are completely up to you, your level of awareness, expertise, the action you take and the service you may provide to others. Any testimonials, financial numbers mentioned in emails or referenced on any of our web pages should not be considered exact, actual or as a promise of something. The information contained herein is not intended to replace a one-on-one relationship with a doctor or qualified health care professional. Please, consult with that provider prior to changing or modifying any treatment program. Any ideas, techniques, exercises, or methods the author or publisher address only pertain to the underlying spiritual issues that may affect human well-being.
©2020 SusanaCorDeRosa | Privacy Policy | Terms of Use | Cookies